Planting out fruit rootstock
Nut trees are the best, but I also like fruit trees. They all have a role to play in a diverse food ecosystem. Therefore I visited the nursery "Rögle Plantskola" between Ängelholm and Helsingborg. It is a 45 minute drive south from here, just on the other side of Hallandsåsen.
The apple rootstock plants (Malus domestica 'A2' and 'B9') were fantastic. They were the best rooted rootstock that I have ever seen. 'A2' is a local Swedish rootstock selection that is quite frost-hardy and gives a quite large apple tree. 'B9' or 'Budakovsky-9' is a Russian rootstock, for dwarfing trees. It is supposedly the most cold-hardy of all apple rootstocks.
The plum rootstock (Prunus cerasifera seedlings) were actually grown in the Netherlands and traded here. They just look good. I don't have any plum scion wood this year, so I will just let them grow out and beef up.
Apple trees are supposed to have the most attractive and delicious roots, in the taste of water vole rats. Therefore we plant all the rootstock in net baskets: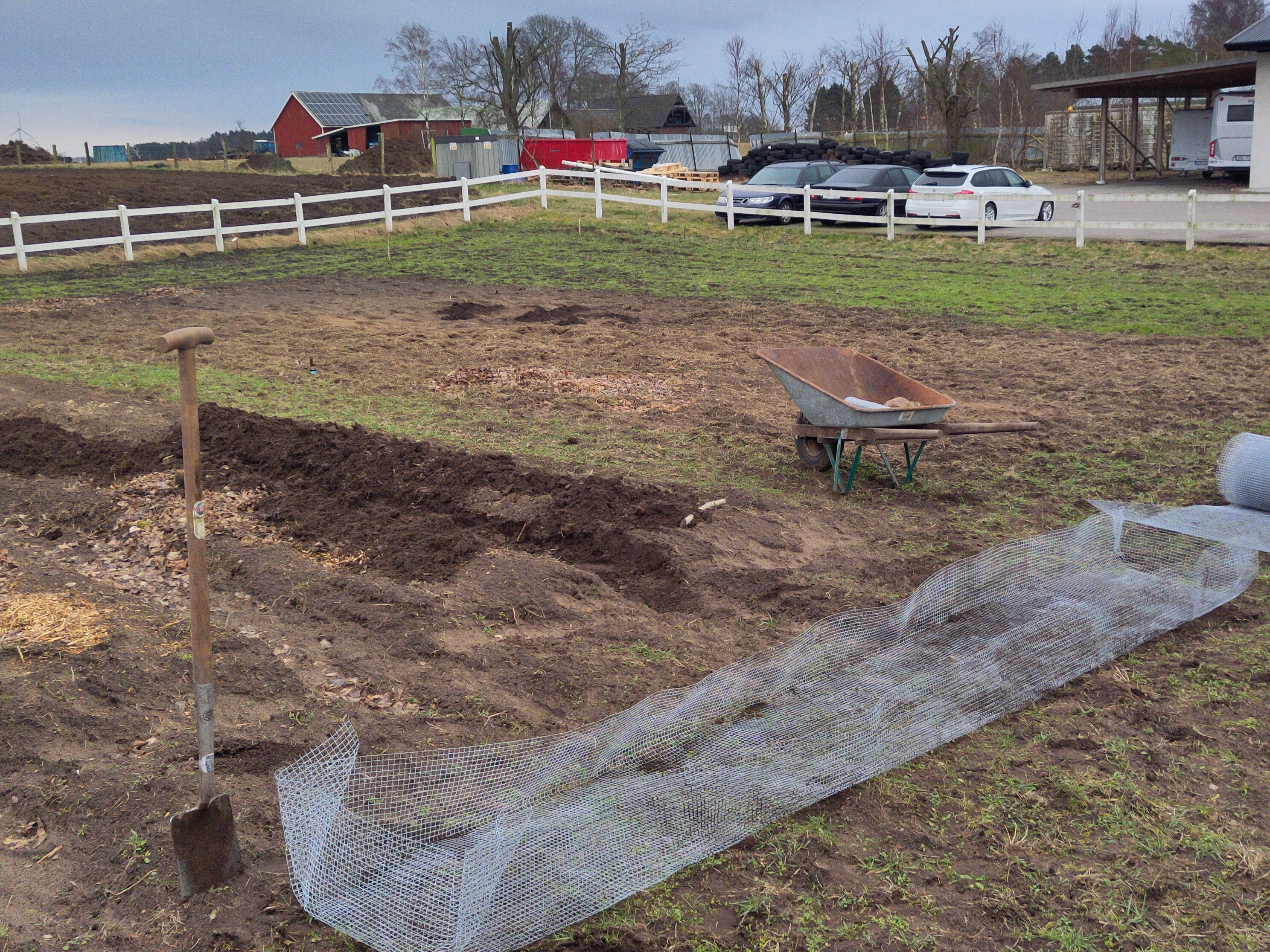 12mm steel net cages for the roots.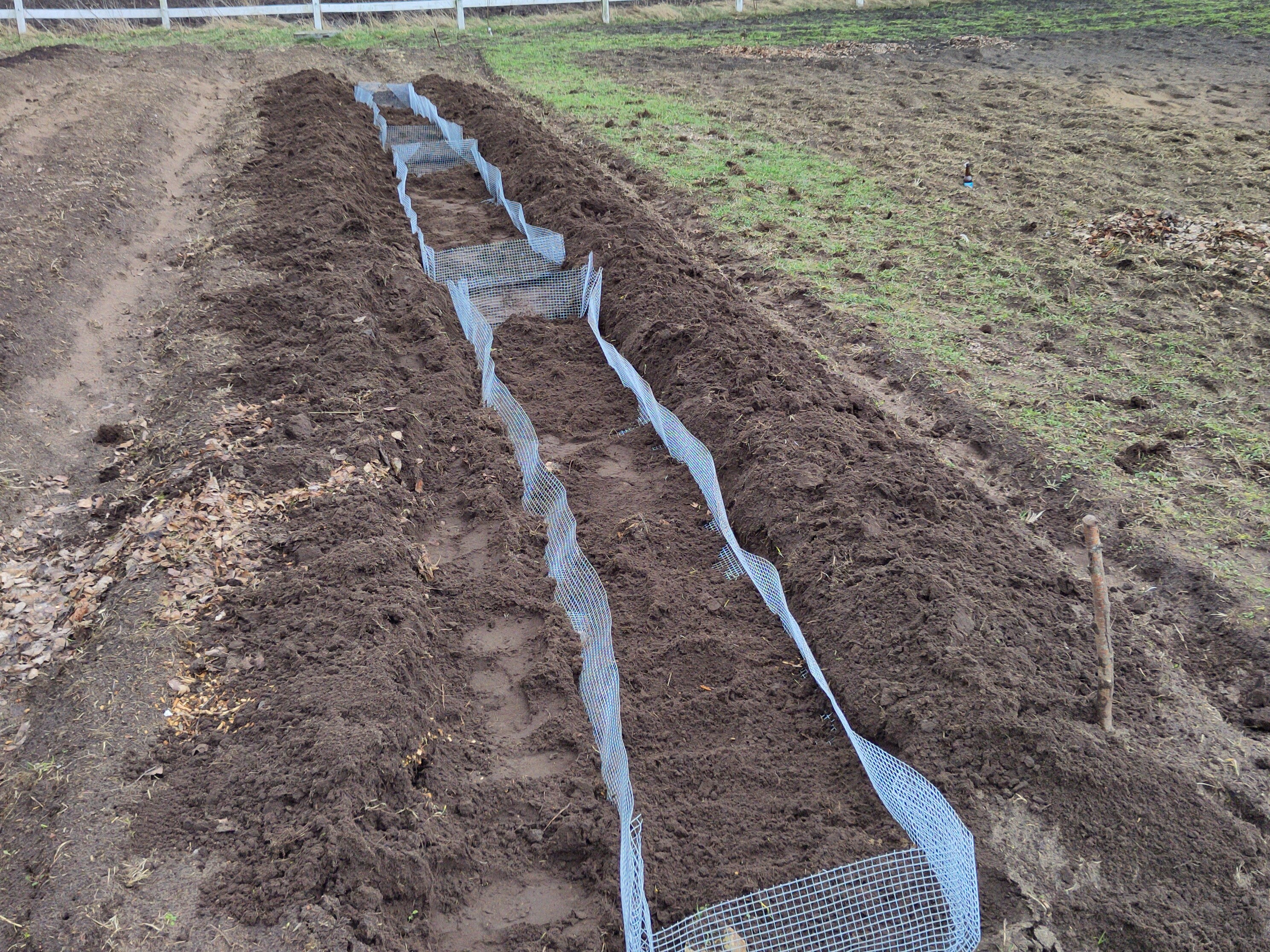 Filled in with our sandy soil.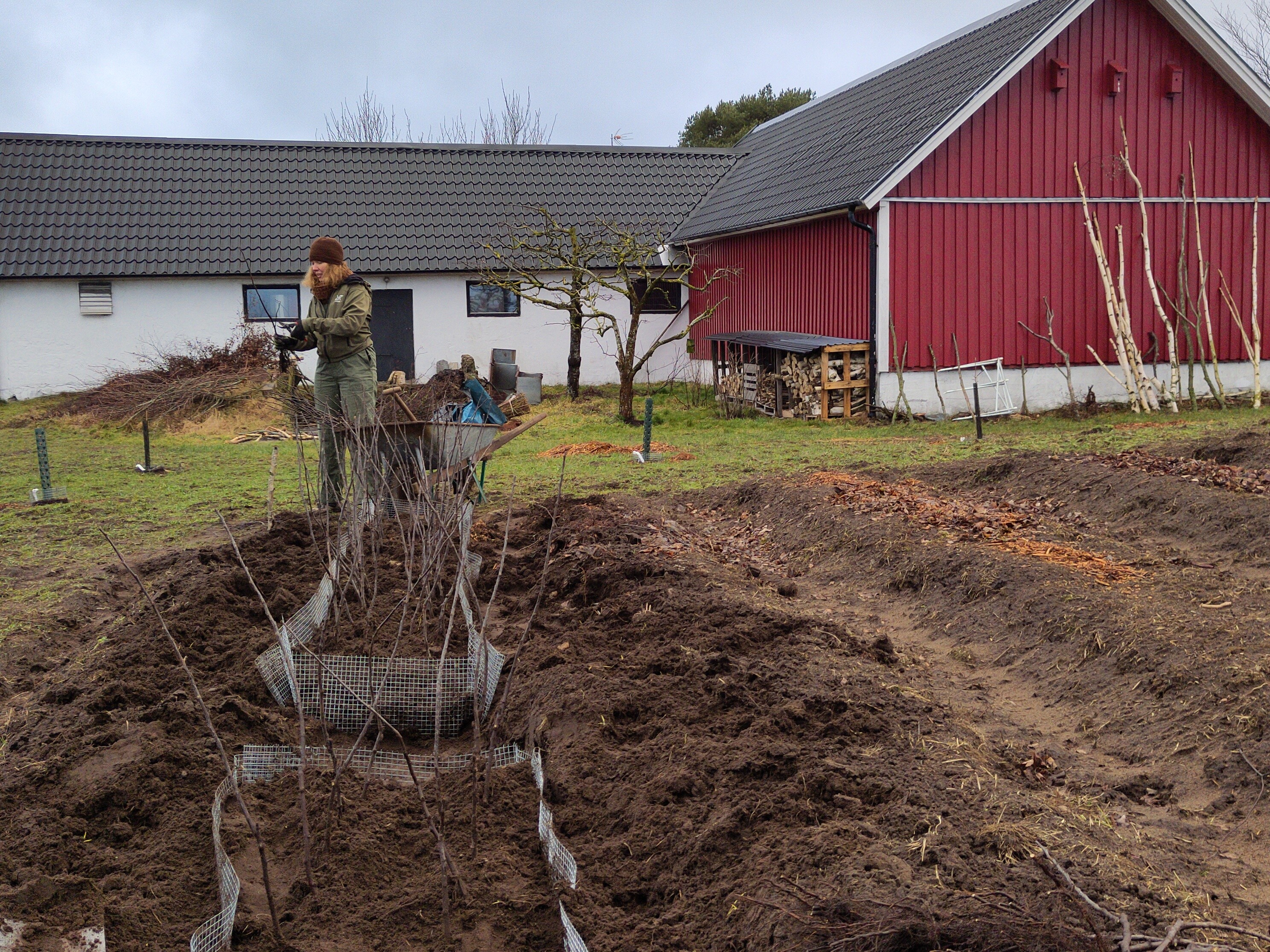 We planted the trees together.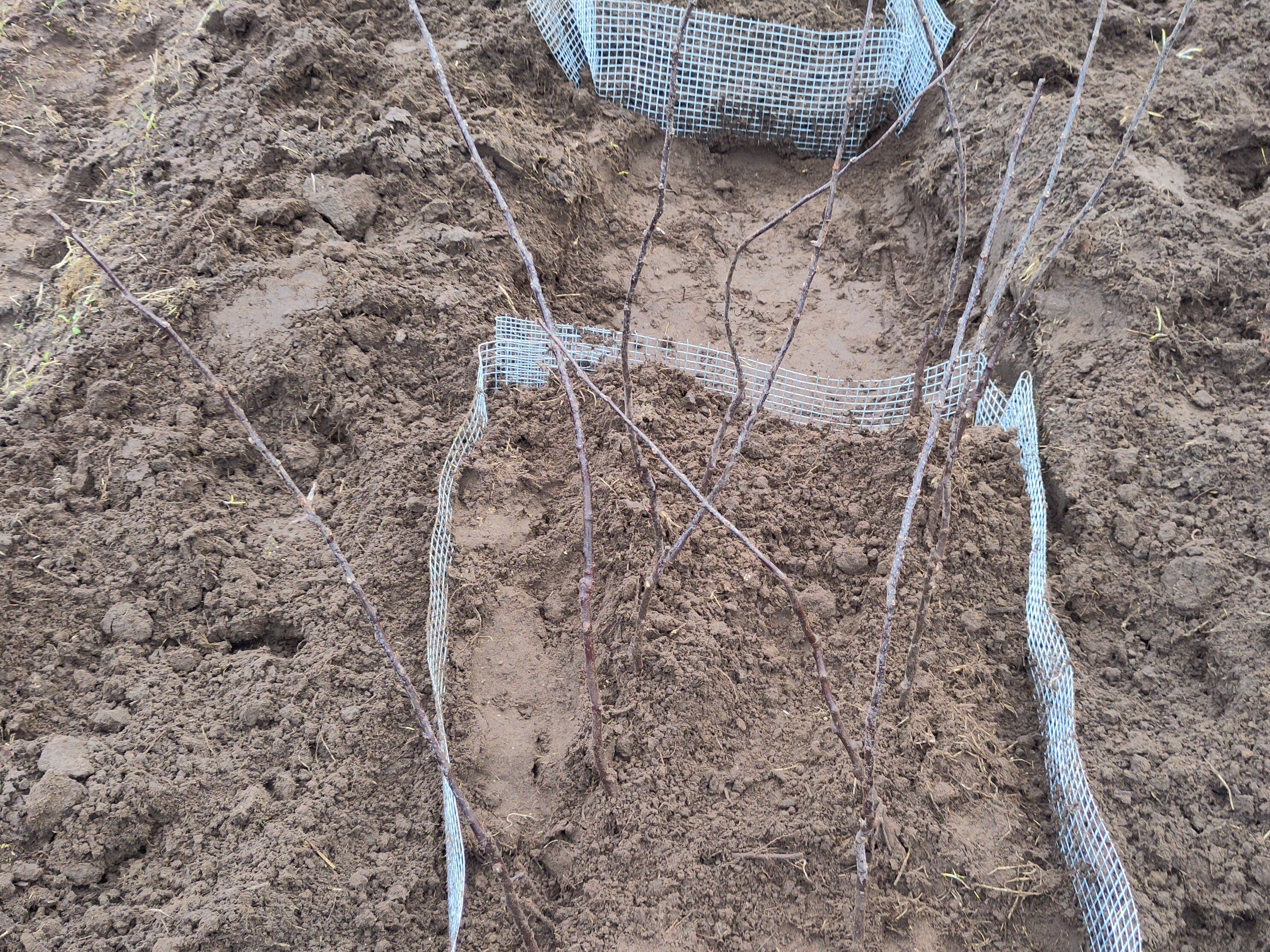 Here the rootstocks are in place.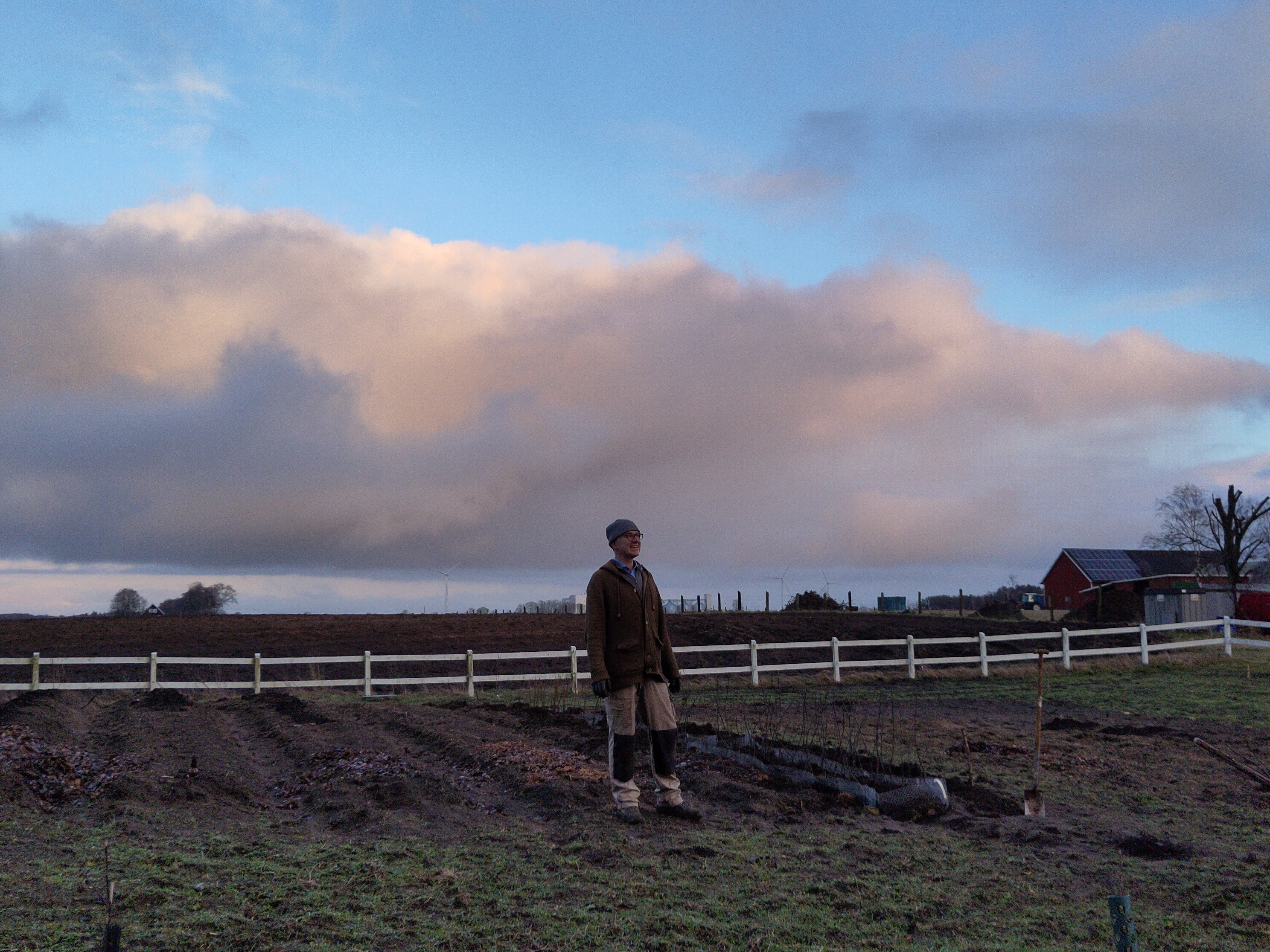 I was happy to get the trees in the ground.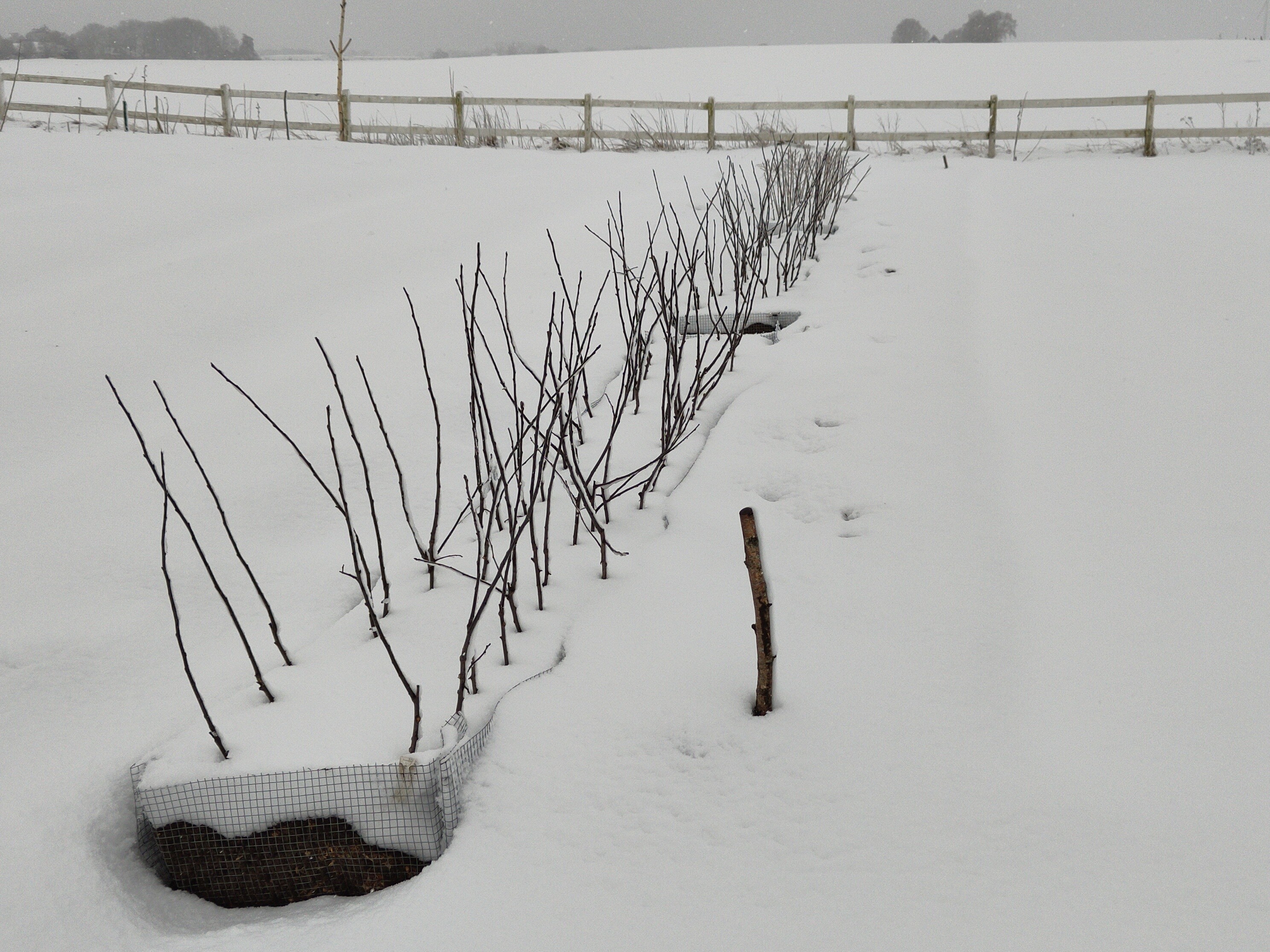 Weather is variable in the spring. One day sunshine, next day snow.
In the summer, the baskets will be full of little trees.
We had some rains after the snow, and some snowmelt that is puddling in the hayfields down the road.
Here is also photo of a grain field nearby, that illustrates the erosion of spring-bare fields in the rain. The bay in the ocean out here is all brown these days, of all the soil particles. How could this end well?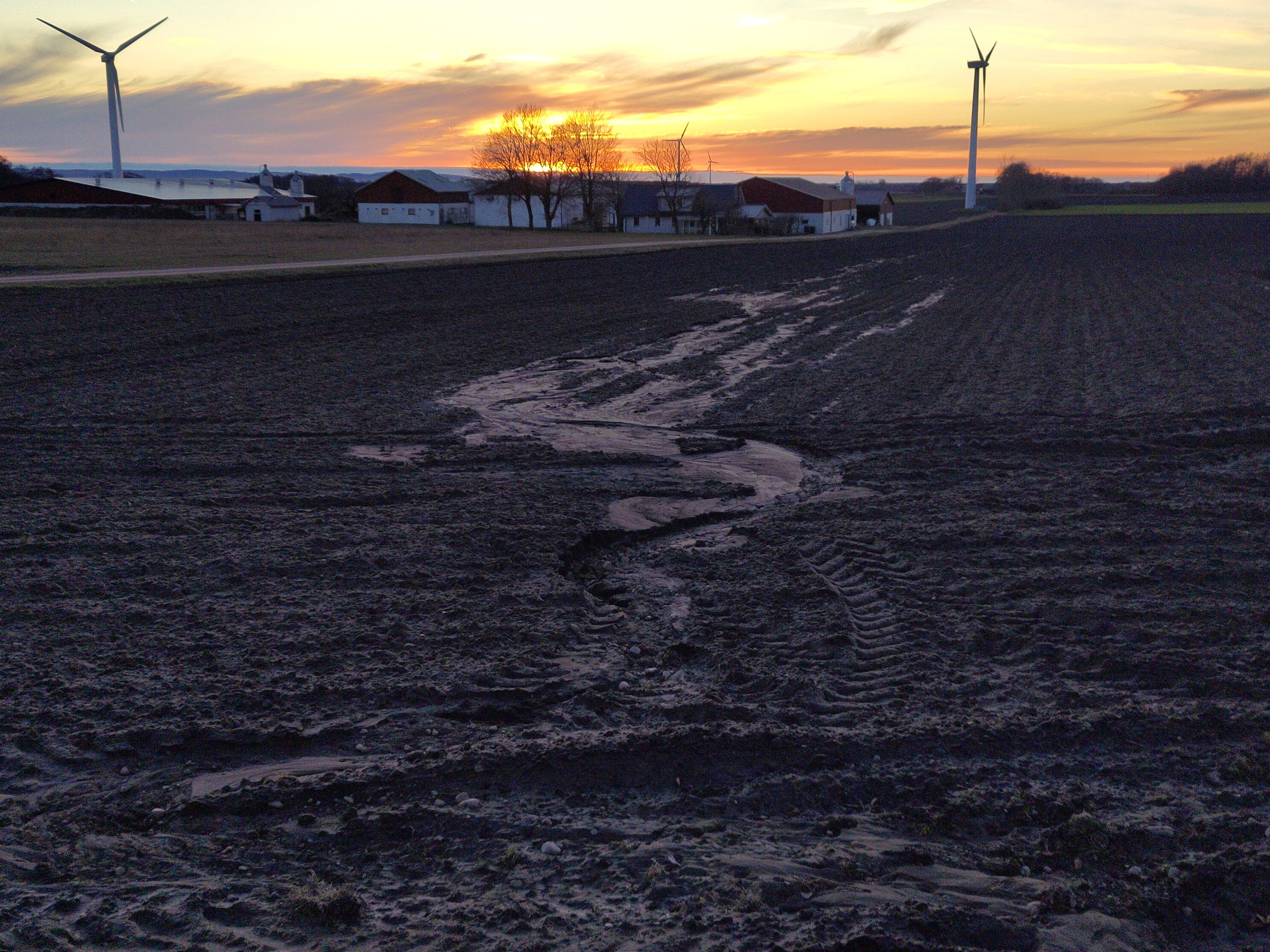 Typical erosion gully in the sandy soil.
One advantage of tree culture is that the soil is kept in place.