A walk in the woods
Last week-end I took a walk in the woods with my old mates David and Linus. We walked for two days on a trail that runs along the southern edge of my municipality.
My municipality Laholm is approximately of the same size as the province Utrecht, where I used to live. But with 20,000 people instead of 2,000,000. That makes quite a difference.
I hope the pictures capture some of the diversity and variation of vegetation and ecology along the trail.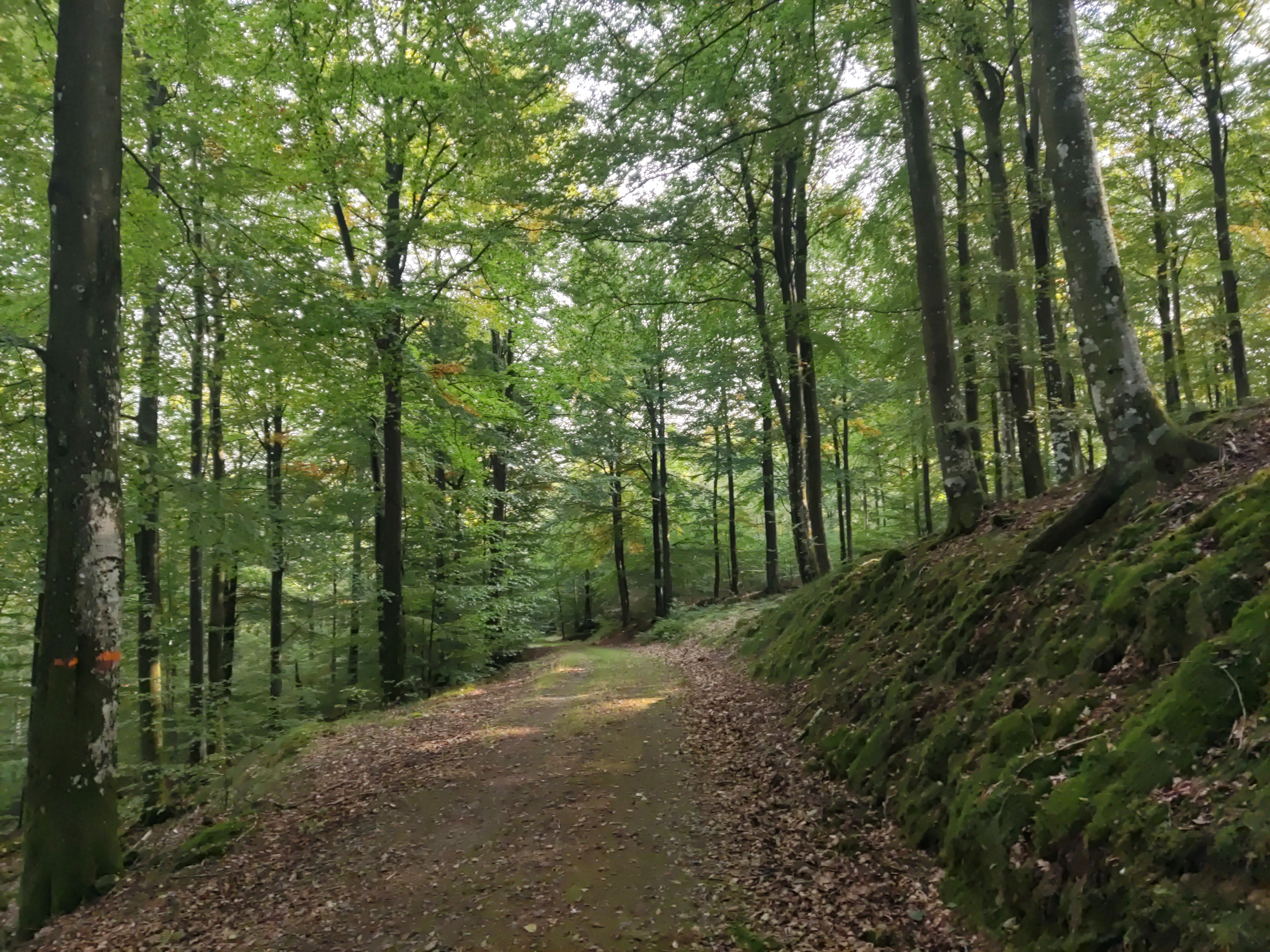 Beech trees
I love the light in beech forest. In the springtime, the leaves are so very light green and almost translucent. In the fall, their dampened dark green is soft and silky.
North-West Europe is a very young ecology. 10,000 years ago, we had a kilometer or so of ice here, so everything that grows here arrived since then. Therefore, we only have 25 or so wild species of tree in our forests. There are other areas in the world, where there are thousands of tree species in a small area, but not here. Our ecology is therefore quite thin, and that is maybe why Western European people don't value biodiversity?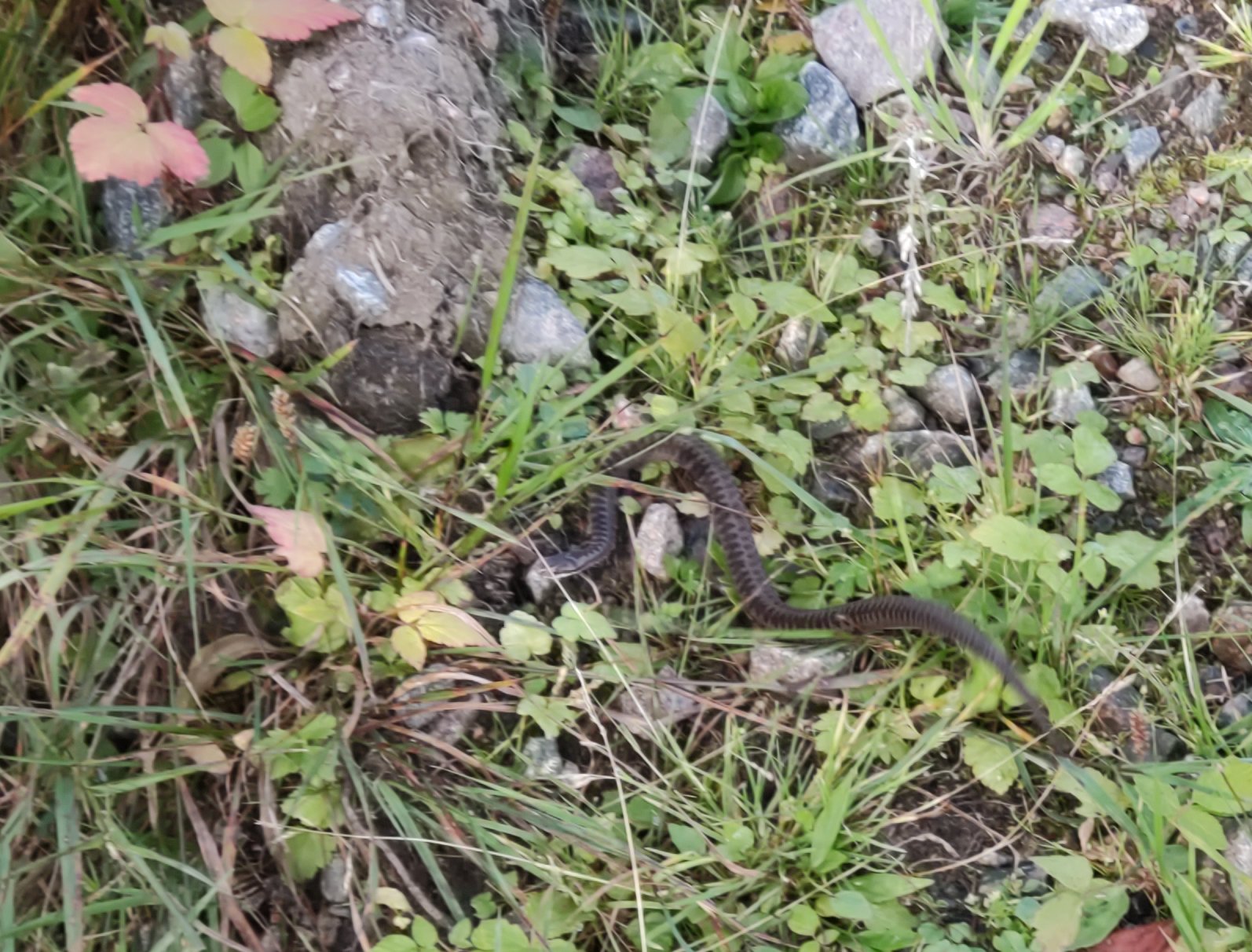 An adder was sun-bathing on the path
These are the most dangerous venomous snakes in our country. They are almost as dangerous as a wasp.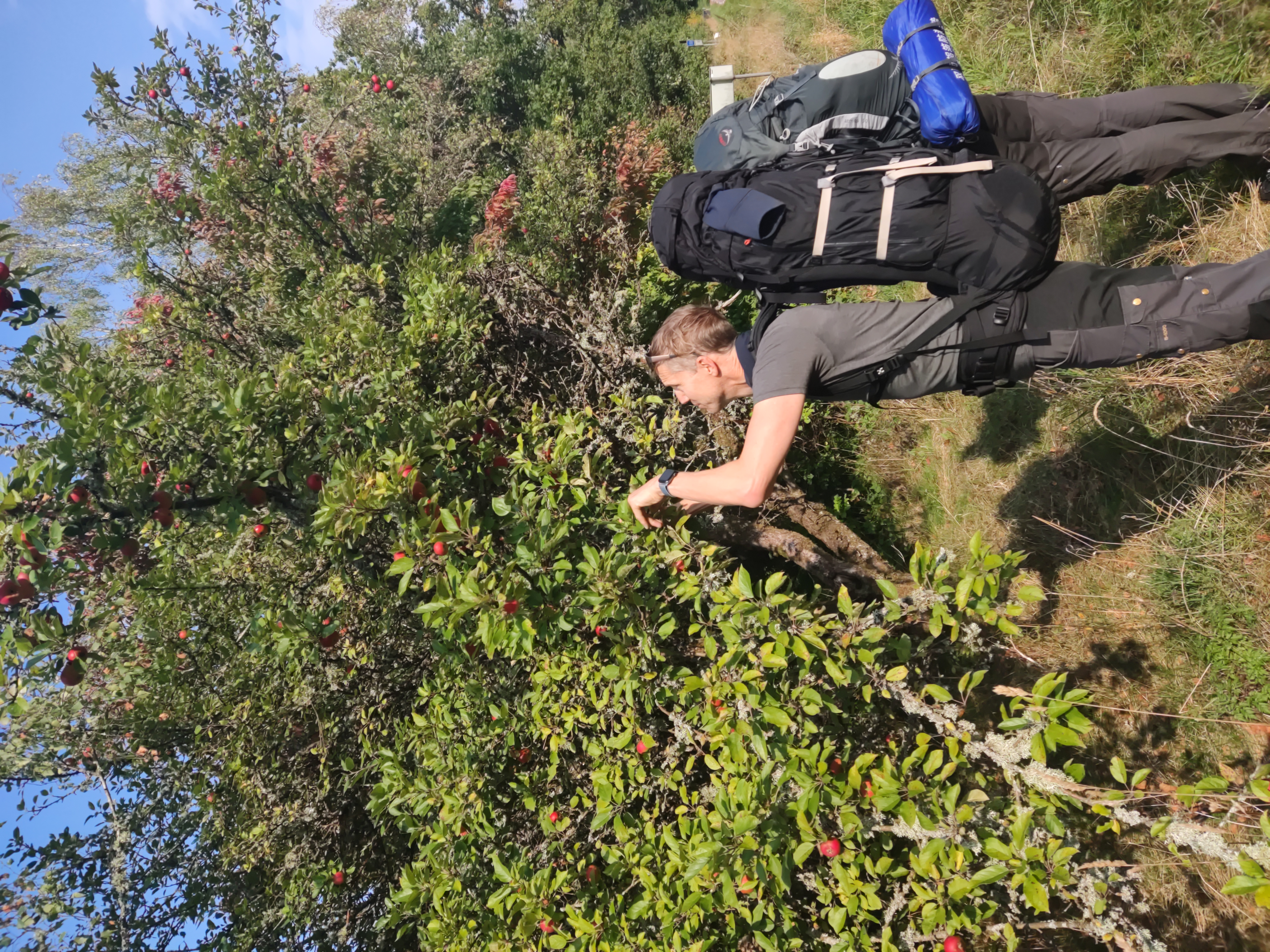 Abandoned farms are often visible in the countryside thanks to their remaining apple trees
Wherever we travel, we see remains of old farms that were abandoned during the last 100 years. When diesel arrived together with the tractor, early last century, horses were no longer needed, and productivity per acre increased. Farms were left to decay and people moved into towns to look for factory jobs.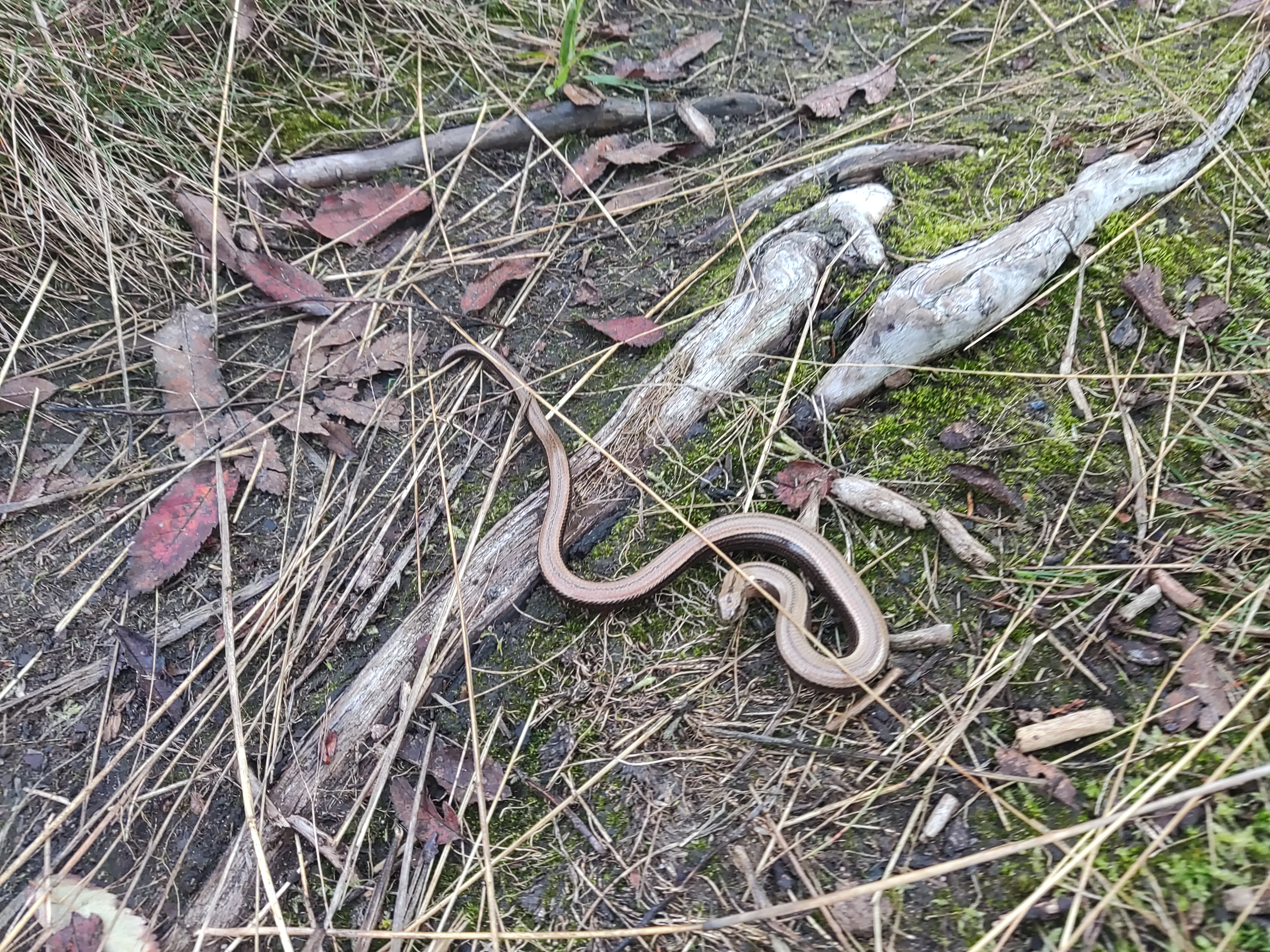 "Slow worm" is a leg-less reptile with bronze-shiny color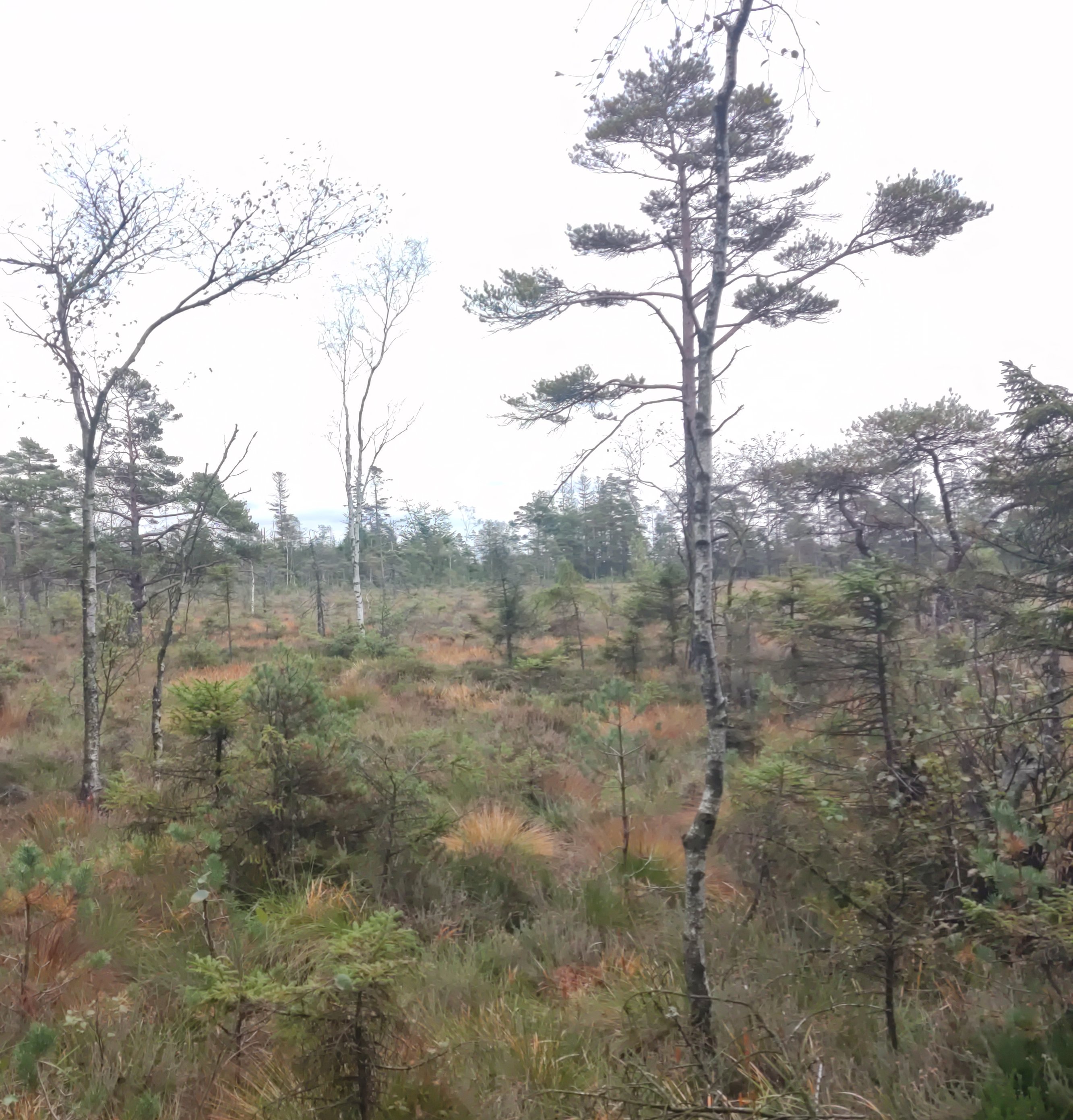 There are some quite wide marshes with wetland flora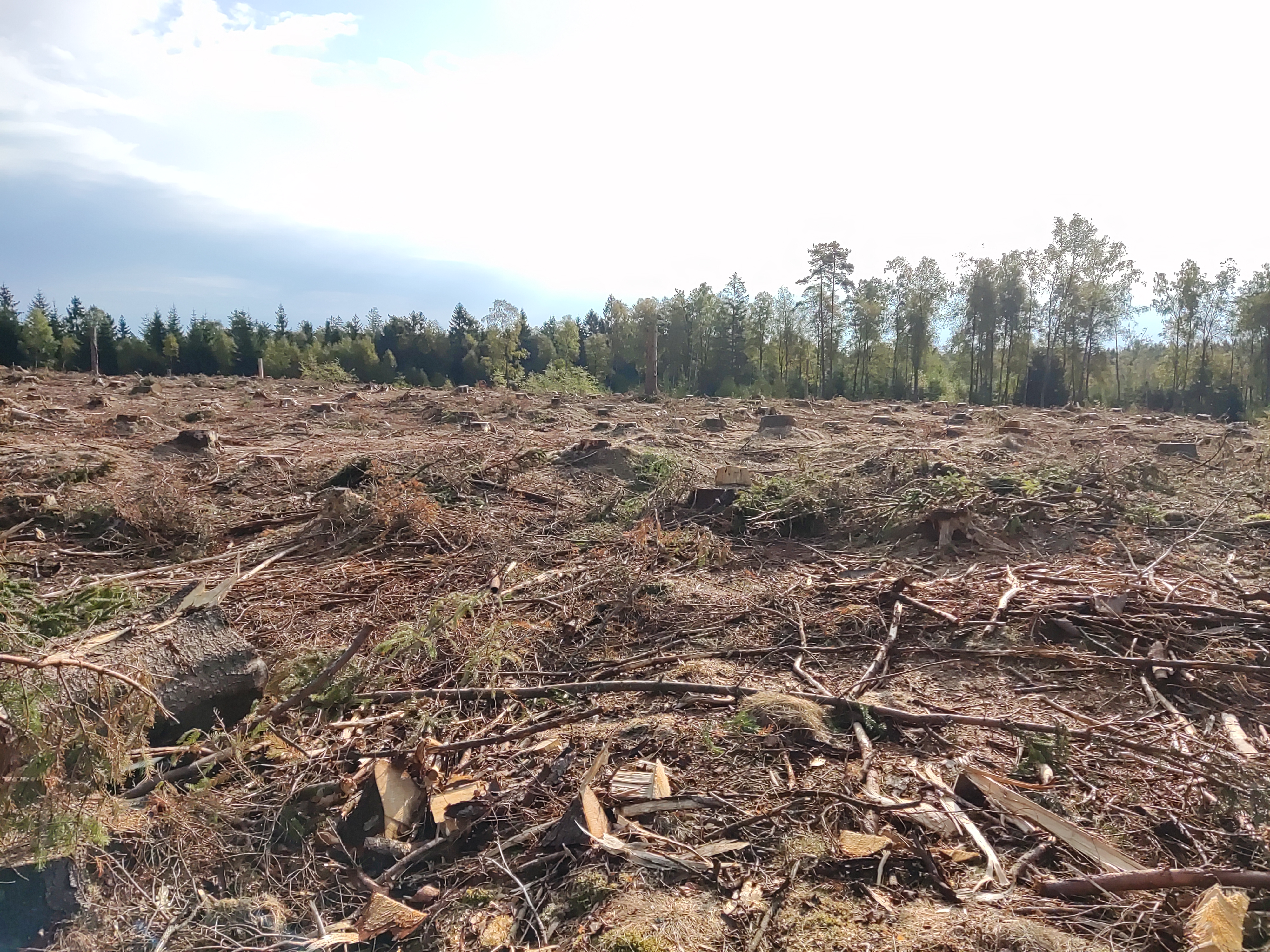 Sweden still allows clear-cut logging, alas
We have a huge problem with ecological devastation of the logging industry. See e.g. the film "More of Everything"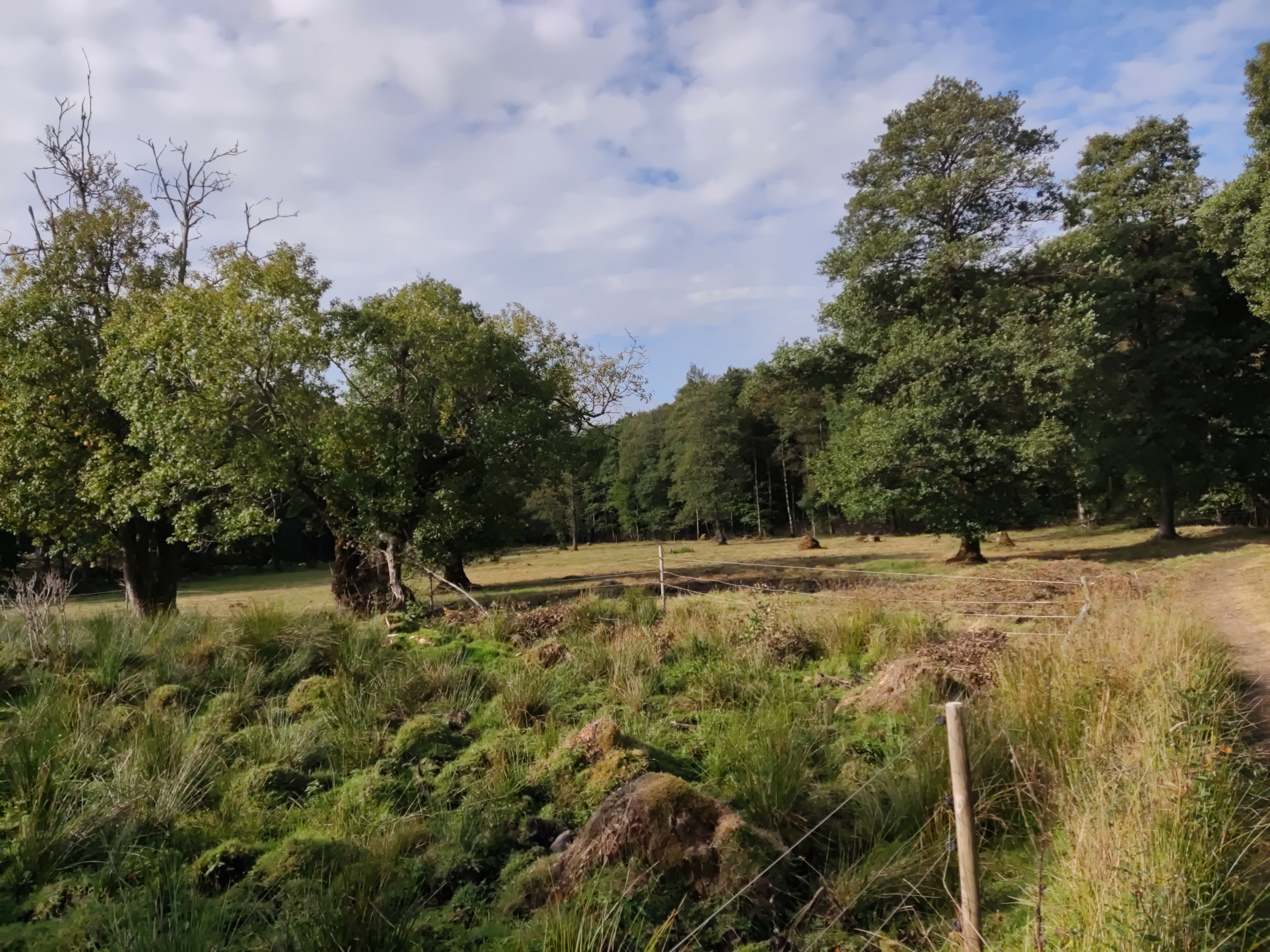 Some old hayfields are still mowed by hand, at least according to the information boards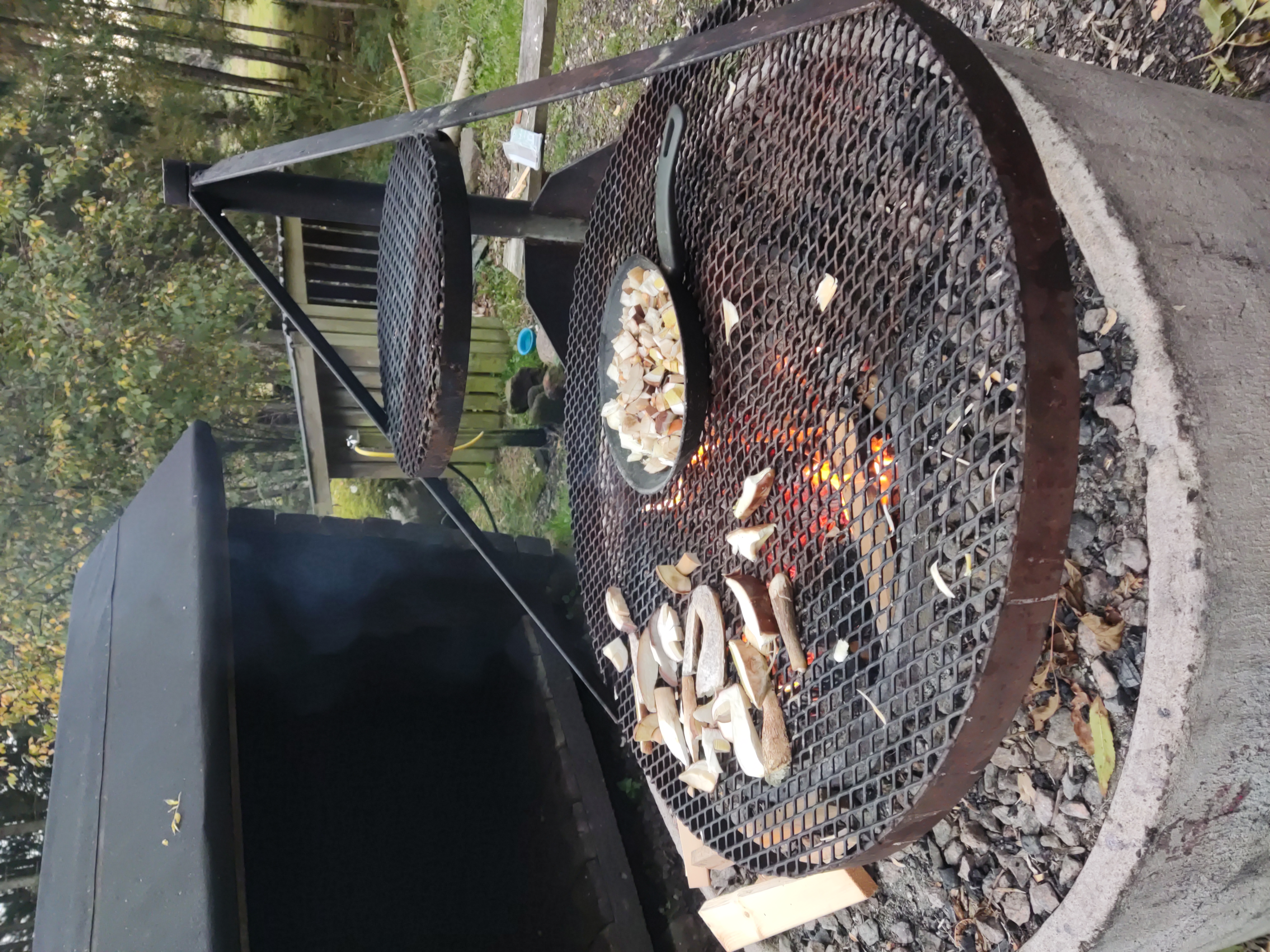 We picked some delicious boletes
There are thousands of species of mushrooms in the woods here, but I only choose the ones I really know. This means the "porcini" Boletus edulis and a few other boletes.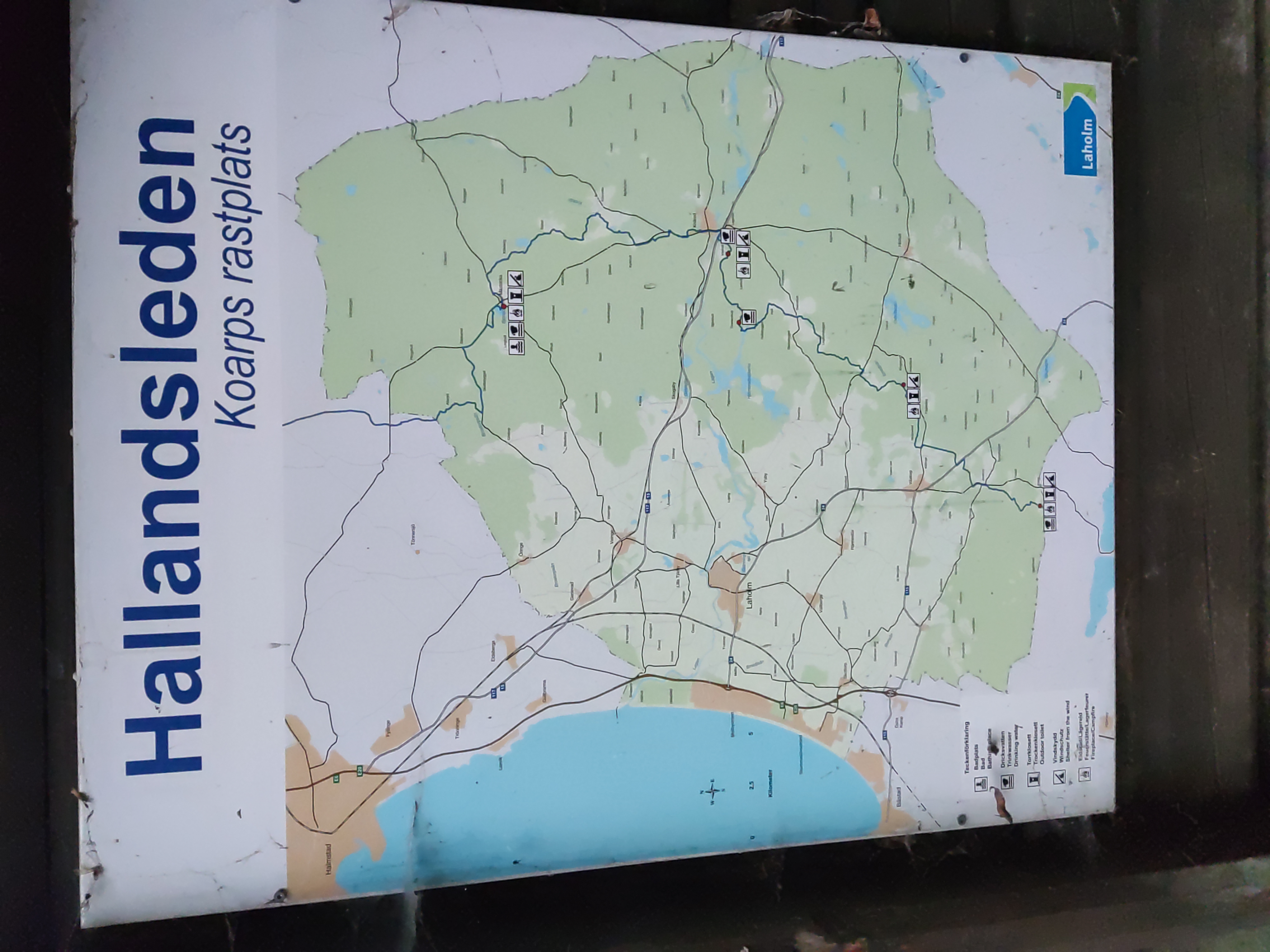 Map of the trail that continues northward through the entire province
During two days of walk, we met two other hikers who took the same trail, and five mushroom pickers. For the rest of the time, we didn't see anybody in the forest. Ten cars on a road where we passed, and a handful people working in their gardens or on their farms when we walked by.
This is a quiet part of the world.